My Deliciously Savvy Review of HB Burger in Times Square NYC!
I was so excited to check out Heartland Brewery's HB Burger Restaurant in Times Square and was NOT disappointed! I loved our experience and I have to say that lately when it comes to most restaurants…. I am nothing but disappointed. I am a foodie and love food and well my dream is to eventually own my own eatery and so trying out new places and their recipes…. is a passion of mine. HB Burger was a pleasant surprise. 

So… this past Saturday, September 12th, 2015 my hubby and I and a few friends decided to visit NYC for the day. We were starving when we got there at 1PM and stopped at HB Burger for a few beers and a bite to eat while walking to Times Square. I LOVED this place! First… their handcrafted beers were amazing….. we all tried the Indiana Pale Ale and I had two of them. Yes I admit it….and they were sooooo good. We also decided to try out their Veggie burgers and several different sides and soups. Again…. we were not disappointed. Talk about amazing! Great service first and foremost…. Ryan was our server and he was fabulous. I honestly have not received service like that in such a long time that I did not know it even existed any more. He made us comfortable and treated us as though we were the only patrons there. I appreciate that more than anything…. and that is the reason I am so excited to write this review. The entire staff was incredible at what they do (including the manager on duty although I do not remember her name and am so so sorry…. because she was amazing and very attentive & I am embarrassed not to remember after such an amazing visit!) HB Burgers knows what they are doing for sure! They have super cool decor that fits a brewery perfectly…… this was the wall behind our booth…. I love this kind of stuff!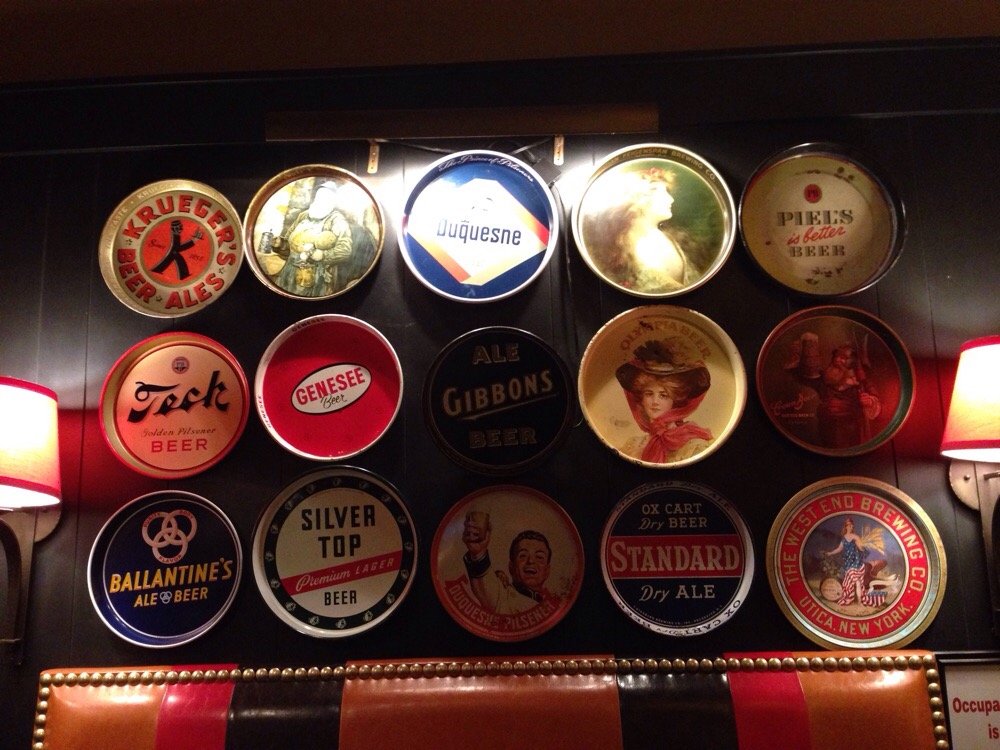 HB Burgers is a super cool place with amazing service, prices and seriously delicious food!
So…. we started off with soups and appetizers. We tried their Clam Chowder and Gazpacho first. They were both delicious. I personally really loved the Gazpacho although it was a bit spicy…. but I love a little spice. You could taste all of the veggies, especially the roasted red peppers. Simply delicious & refreshing.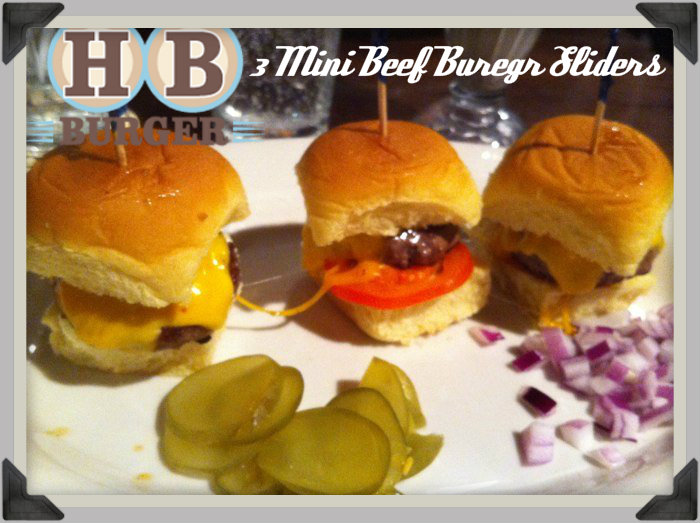 They then brought out our appetizers…. Fried Calamari and Sliders. Both were top notch and the Calamari was super fresh and delicious. It was fried in combination with Jalapeno slices and red cherry pepper slices…. as well as thin slices of lemon. That was weird to me at first but it was tasty and added extra delicious flavor to the fried Calamari and we loved every single bite. I recently within the last two years have become a fan of Fried Calamari and HB Burgers Fried Calamari was so very different and so very delicious! Not to mention that the sliders were in a league of their own. I have had some amazing sliders and these were at the top! Delicious! Check out my Instagram Page for Photos HERE.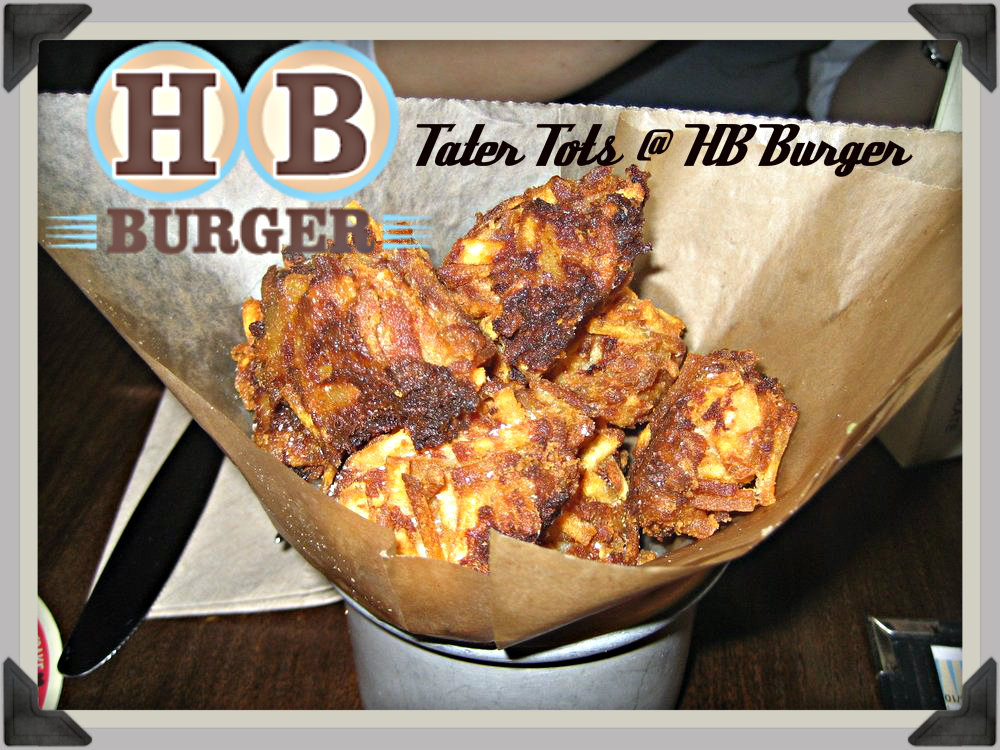 So far…. I was extremely happy! Now came the sides and veggie burgers! Can we say delicious! My favorite item were the Homemade Tater Tots for sure! Incredible! If I could recommend one thing other than their fabulous brews….. it would be the Tater Tots! Everything is delicious…. do not get me wrong but these were amazing! They are like mashed potatoes filled with Jack Cheese and bacon and rolled in hash browns and then deep fried! DELICIOUS! No dipping sauce required! The Sweet Potato fries were honestly the best I have EVER had….. they were sweet and salty and perfect! I would recommend both to anyone visiting this Deliciously Savvy restaurant!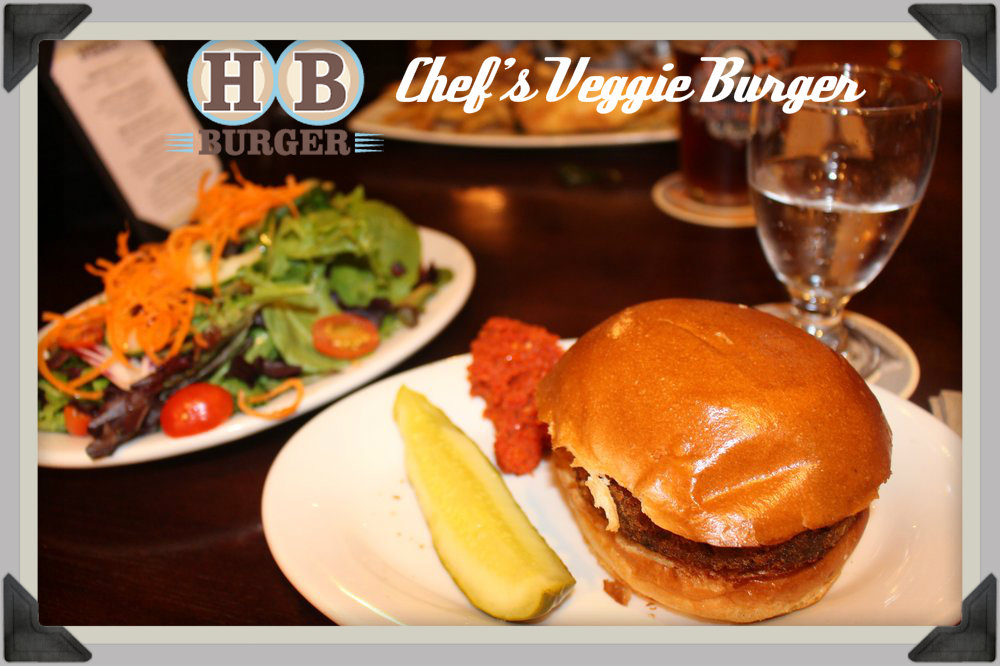 And now to the main course……The Veggie Burgers…. unlike any I have EVER tried! If a Veggie burger is made with the best ingredients and cooked correctly…. it is simply in one word….. Delicious!  HB Burgers Recipe is unique…. it is house made with Black Beans, Brown Rice, Quinoa, Lentils, 7 Kinds of fresh Veggies and their mix of herbs and spices.It is topped with a spicy tomato chutney and is simply amazing and yummy! You will not miss the beef!  This is all served on a Brioche Bun. Fabulous in one word…. my visit to HB Burgers will not go as my only visit! I will be back for sure and I go to the city for many reasons and I will go out of my way to visit this Delicious Eatery! I am a fan and you should be too! Fabulous service and delicious bites and brews! It is so refreshing to know that service is key to some companies and Heartland Breweries is definitely one of those select few! I will be back and you should visit when in NYC! No questions asked! Delicious, Affordable and Savvy! And a Fun Time Too!
Check out Heartland Breweries HERE
There are 4 locations all together in NYC! They have to be all amazing!
Visit Them On Social Media As Well!
FACEBOOK ~ TWITTER ~ INSTAGRAM
Source: (www.deliciouslysavvy.com)